These are photographs of some panels from chapter 7. Out of context I don't think there's anything spoilery in them.
I switched my art supplies, having gained confidence with the brush I am using that instead of the nib for my characters.
Sammy with a face full of shame.
Sammy being treated like the little brother he is.
I'll post more tomorrow.
Also, went to a giant book sale yesterday and got some good looking stuff. Including a VHS copy of Creepers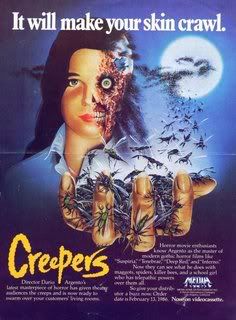 which is the american release of Phenomena, directed by Dario Argento, starring Jennifer Connelly, I haven't seen it yet, but I'm looking forward to it.